HVAC

Systems
Integrated Building Technologies provides programs tailored to meet your financial and operational needs. We offer full central plant service capabilities including chillers, cooling towers and pumps, full service of building air-side equipment (fans, belts, bearings, filters, coils), full service of heat pump and direct expansion split and packaged systems, full overhaul and/or replacement service capabilities.
Services Agreement
IBT custom tailors every service agreement to fit the needs of our clients and the facilities. We understand how important it is to maintain all your building's mechanical components, prevent unnecessary equipment down time avoiding costly repairs, and keep your tenants, hotel guests and employees comfortable and your building healthy. We welcome the opportunity to survey your facility and put together a competitive package.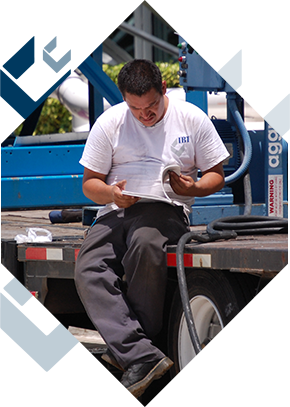 Annual Service
In-depth Annual Service is absolutely imperative to follow to the letter to ensure the safety, reliability and performance on our large equipment. After completion of an Annual, we provide you with a detailed report, observations and recommendations.
Repairs
IBT has training, knowledge and resources to perform absolutely any kind of service or repair, regardless of make or model. From major overhaul of centrifugal compressors, retrofitting screw compressors, performing slide backs or coming up with completely new strategies for equipment repairs, we can do it.
Maintenance
Predictive maintenance has been the core of IBT for decades.  Understanding the needs of each of you HVAC components on an monthly, quarterly, and annual basis ensures your systems will continue operating reliably and efficiently as possible throughout its' service life.
Specialty Services
As part of our resources we offer a vast array of specialty services that complement our mechanical service including oil and refrigerant analysis, eddy current testing and analysis, non-destructive motor testing, water treatment services, air side and water side balancing services.
Energy Upgrades
IBT has always been on the cutting edge of new products, new equipment and revised control strategies to help buildings save energy and reduce our impact on our environment. We have the ability to perform a complete mechanical energy benchmark and provide countless recommendations along with their cost and payback for analysis. Our proven energy-saving capabilities:
Full central plant service capabilities including chillers, cooling towers, and pumps
Full service of building air-side equipment (Fans, belts, bearings, filters, coils)
Full service of heat pump and direct expansion split and packaged systems
Equipment overhaul services including centrifugal chillers, screw chillers, cooling towers, and pumps
Existing equipment upgrades including replacement of antiquated chiller control panels and variable frequency drive retrofits
Equipment retrofits
IBT has the ability to perform any size and type of equipment retrofit possible and complete the project on time and within budget. When it comes time to replace equipment, our philosophy is, "measure twice, cut once." This is true right from the proposal process so we do not burden our clients with change orders or delays. Whether it's a weekend chiller or cooling tower replacement, built up roof top package units or split systems, or any other component, it is always up and online line as promised.
Data Center
We service, maintain, and repair all make and model critical cooling systems including Liebert, Stultz, and
all others.
Facilities Management systems
Our building automation system and energy management division is putting our clients in touch with their facilities at the click of a button. After an intense evaluation process we chose to partner with ASI Controls to bring the best possible product and value on the market. We have the ability to control, trend, monitor, alarm, and automate any building system imaginable and display even the most complex system in a simple, intuitive, user friendly graphical user interface. From most complex to the most basic, we can put together a package that will make sense.